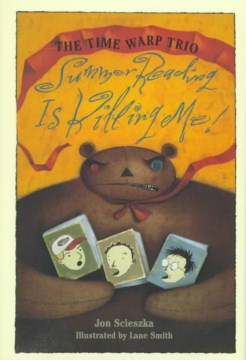 Summer is a perfect time to share books with your children! Listen to books while driving to your summer destination. A couple of added benefits are the conversations you have with your children as well as keeping the driver awake!
Cuddle with your children while you read a great story. Asking questions about what they think will happen next; if you were the main character, what would you do? etc.
Looking for ideas on what to read? Check out the following:
Reading Rockets — has great lists of ideas to read to your children no matter what their age.
. TumbleBooks — also nonfiction and Spanish books
. Follett Shelf — digital audio and eBooks [students use their regular school network login]
. Databases — eBooks and online nonfiction databases [Aspen homepage has usernames/passwords]
. Reading Section:
— Resources for ideas for books for your children to read
Checkout this link from Scholastic — showing the benefits of letting children read what they want.
Wishing you a wonderful summer and Happy Reading!!
Mrs. Chase